Frame Saws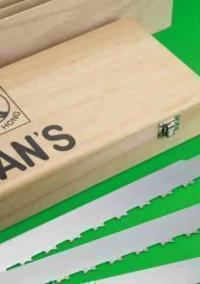 Frame Saws
We design intercourse frame saws for the specific machine worldwide. Our TCT type equipment shortens sawing which can finish sawing and cutting all at once according to the width of wood. The cut sheets are smooth and neat. Therefore, it can take the best advantage of wood and make the next procedure easier and the cost and labor can be used more efficiently. We spare no expense on frame saws manufacturing research and machinery but also apply kinds of products patents of our products worldwide.
Our frame saws are especially more outstanding in global reputation for over thirty years and the first designate brand in Woodworking Machinery Industries. What's more, to ensure its high precision and high quality, the factory also imports the best quality raw materials and from Japan and Germany.
Founded in 2010, we're confident to face any challenges. You are the most important part that makes our products better and better. For further information about this quality product, please send your inquiry to us. We're willing to help you at any time!